Salford celebrates Black History Month with an art exhibition at the Lowry
An award-winning photographer is sharing the stories of Salford's black, Asian and minority ethnic communities through an exhibition at The Lowry marking Black History Month.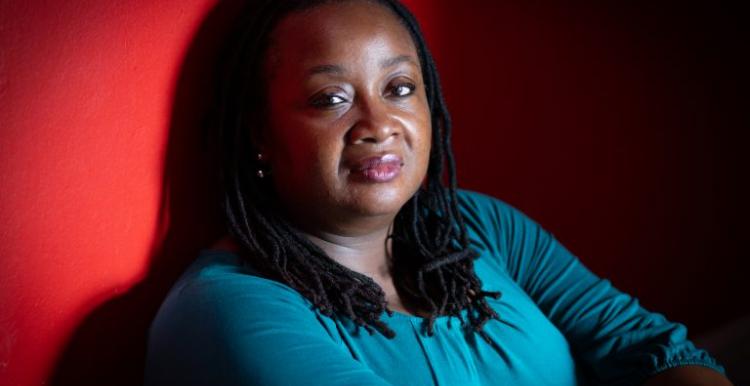 Still I Rise celebrates black, Asian and minority ethnic (BAME) culture in Salford and tells the stories of some of those working in the city's public and voluntary sectors.
The idea for the exhibition came from Salford's BAME Mental Health Champions, a group of volunteers representing people in their communities – including African, Yemeni and Chinese – who work with NHS Salford Clinical Commissioning Group to act as links to mental health services in Salford.
Working with Salford's Equality Partnership, the champions have co-produced Still I Rise with acclaimed photographer Allie Crewe, a University of Salford graduate and one of the winners of this year's Portrait of Britain 2019 award.
Still I Rise will run throughout Black History Month (October) opening September 28 until November 3 at the famous Salford theatre and features 16 portraits including Raj Jain, Chief Executive of the Northern Care Alliance, which runs Salford Royal NHS Foundation Trust, Councillor Wilson Nkurunziza of Salford City Council and members of the BAME Mental Health Champions.
Black History Month offers us the chance to celebrate the impact black and ethnic minority staff have had at our hospitals in Salford, Oldham, Bury, Rochdale and North Manchester. I am proud to display my picture at the Lowry and say a little bit about my own background and working in the NHS. I am from a humble family and my experiences growing up have driven me to work hard to achieve my career and aspirations in life. I am passionate about supporting fair opportunities for all, not just in the NHS, but in everything that we do.
This is a fantastic opportunity to showcase some of the amazing people who bring so much to our public and voluntary sectors. Allie's winning photo in the Portrait of Britain award was superb and I look forward to seeing the full exhibition when it opens to the public.