Who we are and what we do
Healthwatch Salford are the independent champion for people who use health and social care services in Salford. We're here to make sure that those running services, put people at the heart of care. 
Our sole purpose is to understand the needs, experiences and concerns of people who use health and social care services and to speak out on their behalf.
We focus on ensuring that people's worries and concerns about current services are addressed.
We work to get services right for the future.
How we work
We are here to listen to what you like about services and what you think could be improved. No matter how big or small the issue, we want to hear about it.
Where possible, we will let you know when changes are planned to services in our community and help you have a say. We will also encourage those in charge of local care to involve you when changes are being planned to services.
You can also speak to us to find information about health and social care services available locally.
Our approach
People's views come first - especially those who find it hardest to be heard.
We champion what matters to you and work with others to find ideas that work. We are independent and committed to making the biggest difference to you. 
Our Vision and Mission
Healthwatch Salford wants people to have happy and healthy lives, with everyone working with and listening to each other and being involved with local organisations. We exist to encourage and empower local people, especially those who are most marginalised or vulnerable, to have more control in their lives and to influence the organisations that affect them.
Our Objectives
Healthwatch Salford's vision is the advancement of health and the relief of those in need by reason of youth, age, ill-health, disability or financial hardship by:
Providing information and advice to the general public about local health and social care services;
Making the views and experiences of members of the general public known to health and social care providers;
Enabling local people to have a voice in the development, delivery and equality of access to local health and care services and facilities;
Providing training and the development of skills for volunteers and the wider community in understanding, scrutinizing, reviewing and monitoring local health and care services and facilities.
Our Values
In everything we do, we make sure that we stick to our core values; which are:
Integrity – We will be honest and transparent in how we work with Salford communities and our partners.
Responsive – We will act on the views of local people and seek to ensure that they are relayed at the highest level to make maximum impact.
Passionate – We are ambitious for the health and wellbeing of people in Salford. We want our wellbeing to be comparable to other parts of the UK and we will support this being achieved.
Empowering –We will support communities to do things for themselves and be an equal partner in the coproduction of health and wellbeing.
Diversity –We want to engage with everyone. We will involve people who are seldom heard and help all kinds of people to participate and be powerful.
Should you wish to make a complaint about Healthwatch Salford please take a read of our Complaints Policy. 
Have your say
Tell us your experience of health and social care services and help make care better.
Advice and information
Find out about more about how we can help you access the support you need to live well.
Our Board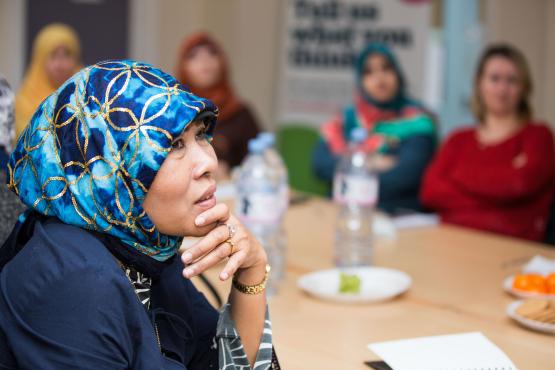 Find out more about our Board.
Our staff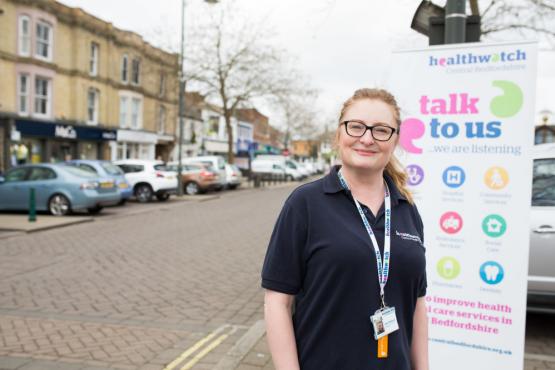 Meet our staff and volunteers.