Introducing Scarlett Ash: our new Volunteer and Involvement Officer
We are delighted to start 2021 with a new recruit to the Healthwatch Salford team! Scarlett Ash joins us as a Volunteer and Involvement Officer, having developed her volunteer management career in the youth work sector.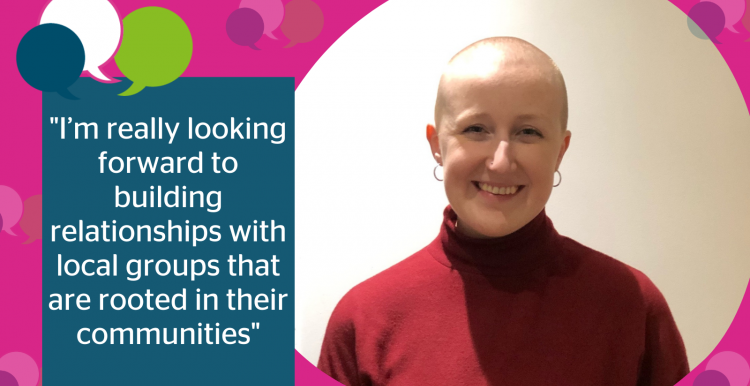 Now, she hopes to use her expertise to develop the team of Healthwatch Salford volunteers who support us to champion the views and experiences of people living in the city.
The role really appealed to me as I wanted to combine my experience of volunteer management with my interest in community development. It has been bizarre starting a new job during a pandemic - but it's been lovely meeting the team via Zoom and getting to know the volunteers thanks to plenty of phone calls - especially at this time when I'm hardly leaving the house!
Aside from getting to know the team of staff and volunteers, Scarlett has been setting her priorities for her role.
She said: "As it's a new role, I'm excited to put my stamp on it. My priorities will be developing the range of volunteer roles on offer- I'm particularly interested in developing our virtual volunteer roles during the pandemic and beyond.
"I'm also really looking forward to building relationships with local community groups and organisations. I'm working on a grant fund that will be awarded to groups that are rooted in their communities who can help us to gain real insight into the health and social care experiences of the people they support."
Look out for Scarlett in our newsletter updates, on our social media channels and at our digital events. If you'd like to learn more about volunteering get in touch:
scarlett@healthwatchsalford.co.uk
0330 355 0300