Annual Report 2016 - 2017
Take a read of this years Annual Report and see how your voices have helped shape health and social care services in Salford.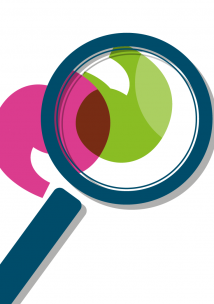 In 2016 there were some substantial changes happening under Greater Manchester Devolution and Salford's Locality Plan. Put simply, it is a long-term plan about how Salford people should be able to start, live and age well across their lifetime in Salford and the contributions we should all make to achieving this.
Every year Healthwatch Salford goes out into the community and asks the people of Salford what they think we should be working on to make Salford people's health and wellbeing better. By listening and sharing ideas we work together with public services, the private and voluntary sectors to make sure that decision makers and service providers shape health and social care provision around people's experiences. Healthwatch Salford staff and volunteers developed surveys, published articles in newsletters and on the website, utilised social media, ran discussion groups and held many face-to-face interviews. Organising this amount of activity, and visiting seldom heard groups, ensured that many different people could share their views in lots of ways, including those who often struggled to have their voices heard.
Generated by nearly 3,000 interactions, we got direct feedback from 491 local people. From these, our main priority areas this year were:
• Mental health;
• Intermediate care;
• Wider health determinants;
• Access to primary care.
If you require the report in an alternative format please get in touch:
0330 355 0300