Bourke Gardens - Enter and View Report
Bourke Gardens is a purpose built scheme comprising of 56 private one and two bedroom apartments designed for Independent living and was visited unanncounced on the 24th September 2018.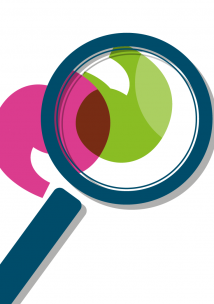 Summary of report content
Healthwatch Salford undertook an enter and view visit to Bourke Gardens, an extra care housing scheme.  These are self-contained flats within a communal housing scheme that enable older people over 55, and others who require extra support, to continue to live independently with flexible support and the security of 24/7 emergency response and care from on-site staff.
Findings
City West Housing are responsible for activities and provide activities in the scheme 7 days a week, once or twice a day. Tenants are actively involved in this and run tenant led activities and some run an activities committee to organise things like trips out and to raise funds.
City West also try and organise guest speakers and invite community members to run activities at the scheme. The catering staff do food related activities each month with tenants. All the tenants we spoke to joined in with activities and also found it easy to do so, many listing different tenant led activities and trips and other things going on at the scheme.
Tenant care needs were being met and they were able to retain some independence. Although many tenants we spoke to were not able to do the things they used to do before living at the scheme. This was mainly down to declining health or there not being an activity covering that interest.
Many of the tenants we spoke to were quite vocal and critical about food and mealtimes, but this was not everyone's feedback.
Responses to the question of feeling happy were mainly positive with some mixed comments and most tenants replied 'yes' to if living in an Extra Care housing scheme was of benefit to them and their health.
Recommendations – care provider
Care staff should continue to support, within their role, to increase tenant participation in activities and inclusion. The housing provider and care provider should also work closely together on this area as appropriate, sharing knowledge and insights into what seems to work and ideas for improvements.
The care provider should review contracted hours with social services and the number of tenants with high care needs and the number of double ups [two staff assisting a tenant with their care} required at the scheme.
Recommendations – housing provider
City West's new Community Wellbeing Officer should work closely with other housing staff and the local community and the tenant led activities committee to increase variety, inclusion and numbers taking part in activities. They should also get in touch with Salford CVS around volunteer involvement.
The housing provider should provide a 'you said, we did' board to demonstrate to tenants that their comments are taken onboard and to show what has changed and the response to their comments. They should also move the staff photo board to a more prominent place
The housing provider should assess the pros and cons of staff wearing name badges