Read our strategy to find out about the difference we want to make by 2024.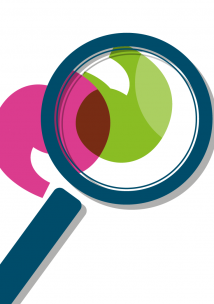 Summary
Healthwatch Salford is your health and social care champion. We make sure NHS leaders and decision-makers hear your voice and use your feedback to improve care.
Our strategy
Our vision
A health and social care system that is accessible and equitable for everyone.
Our mission
We will work as an independent agent of change working with everyone to ensure voices are heard in decision making for health and social care.
Our values
Inclusive - We start with people first. We work for everyone.
Transparent - We are open and honest in everything we do.
Be collaborative - We maintain a positive, forward-looking focus and work with others to get things done.
Accountability - We take responsibility for our actions and stand by decisions.
Making a difference - We work to a high standard, provide a quality service, keeping it simple.
Our objectives
Seeking the views of people on their experience of needing or using health, public health and social care services.
Seeking the views of people whose voice and views are seldom heard and reduce the multiple barriers that some people face in being heard, we will then use their views to bring about improvements.
Acting on what we hear to bring about improvements in the health and care policy and practice.
Healthwatch Salford is a strong and well governed organisation that uses its resources for greatest impact.
Our strategy is also available in Large Print. If you need this report in a different format, please email info@healthwatchsalford.co.uk or call 0330 355 0300.