New Health Centre for Little Hulton
A brand new health centre is now open in Little Hulton, Salford, providing the local community with state-of-the-art primary care health services in a convenient neighbourhood location.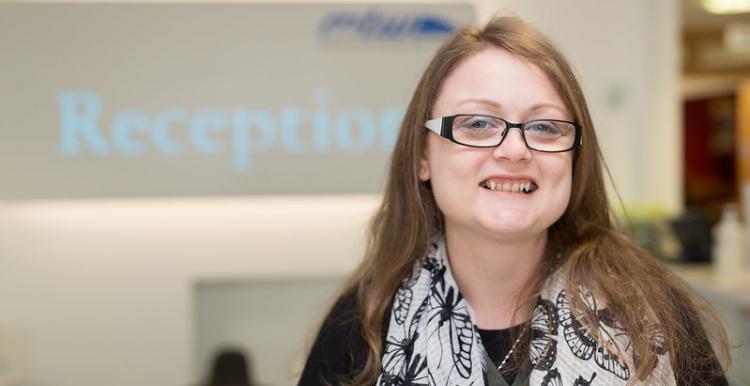 This innovative shared ownership 2 storey development houses GP services as well as a range of enhanced primary care services, all under one roof, offering a joined-up clinical service in modern fit-for-purpose premises. The building officially opened on Monday 19th October and is already delivering GP services as well as a range of integrated primary healthcare services.
Salford Primary Care Together and NHS Salford Clinical Commissioning Group worked together with Greater Manchester Pension Fund to deliver this much-needed facility for the people of Little Hulton and are delighted that it is now open and delivering services to the community.
We are really proud to have partnered with colleagues to deliver this new building for the Little Hulton community and it's incredibly exciting to have now reached the point when clinical services start. This facility has been a long time in the planning; local residents and patients have had the opportunity to contribute their ideas and thoughts throughout this time. We hope they have a real sense of pride in using this modern, high quality facility.
The project was developed via the innovative shared ownership 'ZCap® primary care property model' from Castle Gate Projects.
Castle Gate is delighted to have delivered the Little Hulton project for our GP partners and the Greater Manchester Pension Fund. We are very proud to have played a part in delivering this new health facility for the Little Hulton community. The project had been delayed for a number of years but the ZCap® delivery model allowed the project to move forward quickly, minimising ownership risks but ensuring full control over the building.
'I'm particularly delighted to have worked alongside such a well-respected and innovative developer and to have reached the completion of the project. I'm proud the Greater Manchester Pension Fund is willing to invest in the construction of this development, whilst securing a good return for our members' pensions. It is particularly special to me as the Health and Social Care lead for Greater Manchester that we are investing in this project as the Little Hulton project will provide new medical facilities to serve the local community. We look forward to working on more opportunities like this to achieve our twin aims of significant investment returns to pay our pensions promises, whilst delivering much needed medical infrastructure for Greater Manchester.