Welcome our new Chief Officer, Sam Cook
In June we welcome our new Chief Officer Sam Cook into the staff team. Sam has been with the Healthwatch Salford as a Trustee since 2018 and has extensive experience in the voluntary sector, community engagement and empowerment.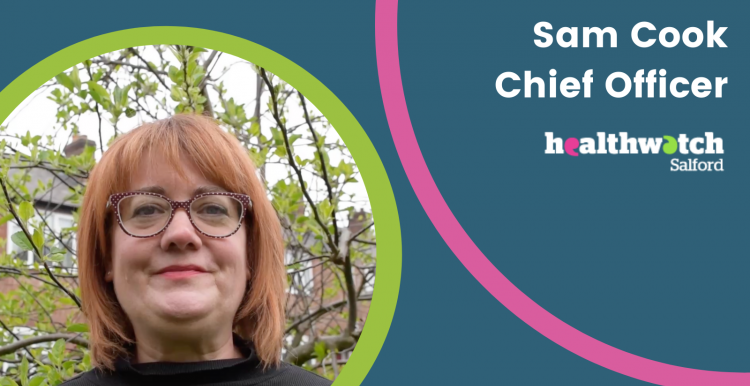 As Chief Officer, Sam will lead Healthwatch Salford in delivering its mission to ensure the public's voice is heard and acted upon demonstrating patient experience informs the decisions made in the system.  Sam's role is to lead Healthwatch Salford strategically and operationally, on behalf of the Healthwatch Salford Board.
I'm really pleased to welcome Sam as our new Chief Officer. Sam has been a strong supporter of Healthwatch Salford for many years and this led to her joining our Board four years ago. She's been an excellent advocate for patient and public voice during that time and I am looking forward to working with Sam in her new role.
Could you be our next Trustee?
As Sam Cook has now left her role as Trustee to become our Chief Officer, we are now looking for another Trustee to join our Board. 
To find out more about the role click here.